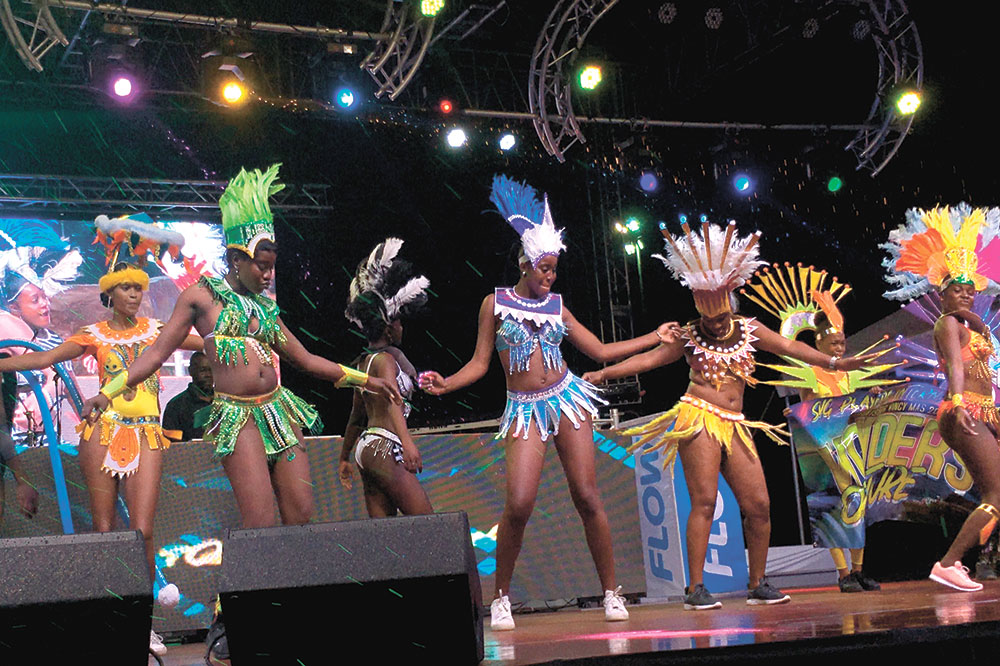 Vincy Mas 2019 – "Welcome to Soca Land" promises to be a festival filled with innovations at the various shows this season.
The 42nd instalment of the festival was officially launched last Saturday in Victoria Park, following a series of whistle stops on both sides of St Vincent, a junior fete world and a carnival train.
Ricardo Adams, the chairman of the Carnival Development Corporation (CDC), expressed confidence in the culture of St Vincent and the Grenadines (SVG) being able make Vincy Mas "the marked event of the summer festival season".
"Vincy Mas is creating a buzz across the globe. Our music and artistes are at the very top of the international soca standings and all eyes are on us. The ball is in our court. We can choose to fight each other and drop it or we can all work together and run with it," he said.
Tickets for the various shows became available this week at the CDC office and online via ticketpal.
The chairman urged all patrons to act quickly in order to secure limited early bird and VIP tickets for the events.
"Soca Monarch semi-finals will again be a picnic style cooler event and will take place at an exciting new location to be announced shortly. EVO 4.2, Evolution 42 returns as a show where we showcase the evolution of Vincy music over the last 42 years in one compact package. All other shows are offering exciting innovations again this year, including the return of the drinks inclusive pan lime at Steel and Glitter," Adams said.
He noted also that a launch will also take place in New York tomorrow and he anticipates that it will attract even more visitors to SVG for carnival.
Cecil McKie, the tourism minister also anticipates more visitors during the festival season.
He said that arrivals both by sea and air have shown increases for 2019.
"…The flights so far this year; they have all been flying at over 90 per cent capacity for the three cities of Toronto, New York and Miami and all indications are that the flights from those cities as well as the Caribbean will be filled for Vincy Mas 2019. We have to ready ourselves and ensure that we provide and present to persons coming to the destination, an exciting product," the tourism minister said.
McKie made an appeal for Vincentians to become ambassadors for their country and encourage relatives and friends abroad to come to St Vincent during carnival and all other times of the year.
The first official event on the Vincy Mas 2019, "Welcome to Soca Land" calendar is the Miss SVG pageant, which is slated for June 1 at Victoria Park.
The six delegates in this year's pageant were also present at Saturday's launch to invite everyone to come out and witness all they have to offer on the night of competition.
Vincy Mas 2019 activities end on July 9 with Mardi Gras.
The National Lotteries Authority (NLA) returns as a premium partner for this year's carnival festivities with platinum sponsors: Flow, Hairoun, LIAT, Star FM, SVG Broadcasting Corporation, VC3, We FM, NBC Radio, SVG Tourism Authority.