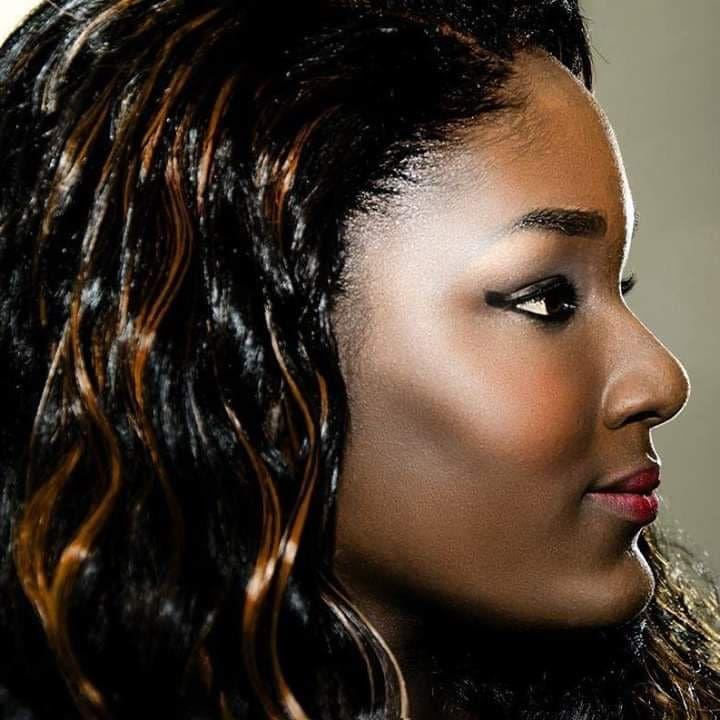 Musical prostitution.
This is how 31-year-old aspiring artiste Sancha Samara Scipio has described her experience trying to break into the soca music industry, after being told by a popular radio DJ that she needs to "post more sexy pictures" and "show more skin" to get recognition.
The mother-of-two posted about her experience on Facebook last week, showing screenshots of messages between herself and the DJ who she had asked about getting her song "Cheers" played on the radio.
The DJ criticized Scipio's voice and the song's lyrics, which Scipio took as constructive criticism.
But it was the subsequent messages that left her in shock.
"You need to be more out there. I not seeing no sexy pics on your Instagram," he wrote.
"Show more skin and I guarantee you will get more attention."
He further invited Scipio out for drinks saying "you can be great if you rock with me" and "just keep an open mind and you will be successful."
Scipio said the invitation for drinks made her uncomfortable as she was simply interested in an on air interview to promote her music.
She felt as though she was being propositioned.
Describing herself as an "old soul", she said she is not one to wear revealing clothing and expose her body.
"It is just not my comfort zone."
"It is musical prostitution in a sense," she said in an interview with the Express.
"You have to do certain things if you want your music played on the radio."
Scipio is no stranger to the music industry, having entered and placed second in the Synergy Soca Star competition back in 2009, under the sobriquet "Trini Barbie".
She has written songs for popular soca artistes and is a former board member of the Copyright Organization of Trinidad and Tobago (COTT).
"I have seen the ugly side of this business," she said.
"And it is not just the music industry. You hear things like people having to sleep with somebody to get a promotion. It shouldn't have to take sleeping with somebody to get opportunities."
Scipio said the experience has affected her self-esteem but she wanted to caution other young women entering the industry.
"Carry yourself as professional as possible. Get a manager who you trust and respect. Because there are some sick people out there and they know you are dying to get airplay and they will take advantage of your vulnerability. Stand your ground."
She said no woman should ever have to be told to post sexy pictures and show skin to achieve success.
"Look at Koffee," she said, referring to the 19-year-old Jamaican break out artiste.
"She doesn't show any skin and her music is playing internationally."
Scipio said she was told by other artistes not to name the DJ publicly as she would be blacklisted. But she called on established female artistes to speak out and be a voice for young girls aspiring to be soca artistes.
She said while she feels discouraged from pursuing a career in the music industry, she still loves music.
"I love Trinidad and Tobago and our culture. But if this persists, it will deter not only myself, but other people from pursuing their passion."
As for the DJ, Scipio said she has had no contact with him since posting the messages.
She said as a man who has a wife, daughter and mother, he should know better.
Scipio has received overwhelming support since posting about the experience. She said a number of persons in the music industry have reached out to her to offer advice.
She has also received many supportive comments on social media.
One person called the DJ a "predator" while others called for him to be named publicly.
However a few have criticized Scipio saying the DJ's comments were "on point".
One woman commented on the post saying "sex sells" and Scipio should indeed "invest in some professional sexy pics".
Ironically, Scipio's song "Cheers" is a women's empowerment anthem which features the lyric "Cheers to the women dem who keep their head up, who strong and never give up."
Link to the song: https://bit.ly/2V7k7P4