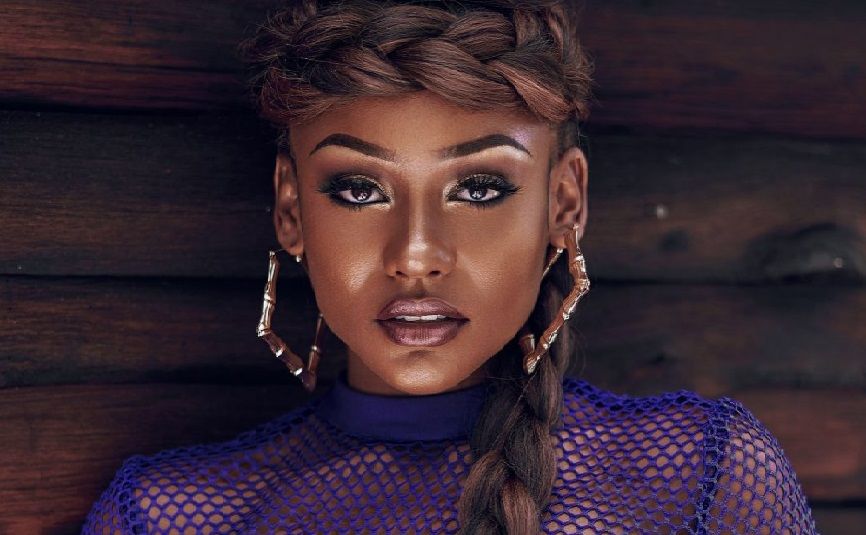 Nailah Blackman has been nominated for a BET Award (Viewer's Choice). 
The young singer/songwriter/musician who has been performing all around the world since after Carnival is among the 10 artistes in the running for the Best New International Act Award. 
These artistes come from places such as Ghana, UK, France, South Korea, Brazil, Nigeria and are all among the top, most in demand acts from their respective countries. Blackman is the only nominee from the Caribbean.
 Members of the public from the world over are invited to vote for their artiste of choice by simply going to the website; https://www.bet.com/shows/bet-awards/bet-awards-international.html, follow the link to the relevant category and click on Blackman's photo. One can also vote on the BET International's Instagram page using the hashtag #IPICKNAILAHB18. The voter's Instagram must be public to do this. The winner will be revealed on June 18 during the broadcast of the BET International Awards show.
 Since her debut on the soca music arena for Carnival 2017, Blackman has released several songs including, "Workout," "Badishh (with Shenseea), "Dame Lorraine," "O' Lawd Oye," "SOKAH," "Dangerous Boy," "Birthday Song (with Ding Dong)" and more that have become hits here and abroad.
 For the C2K18 season one would hear a Blackman song at any time on at least one radio station. Since Ash Wednesday, Blackman has been on the go performing in Guyana, Jamaica, St Lucia, New York, Miami, countries throughout Europe and other places where she has built quite a following because of not only her soca, but also her own eclectic brand of alternative music, which put her on the map before the soca breakthrough.
 Blackman took to her Instagram expressing her joy over the nomination, saying she is, "super excited" and this is a move forward for Caribbean music as a whole.
 Her manager, Lorraine O'Connor who has been at Blackman's side along with her producer, Anson Soverall since last year told the Express that she herself is overjoyed to see Blackman reaping this measure of success after all the very hard work the young lady has put into her music and the touring.
"After so many years of hard work promoting the music of Trinidad and Tobago and our artistes, this is just a great blessing. Sometimes you feel that your efforts are unappreciated by key people who can come across as ungrateful for what the artistes, musicians and managers do for the music. But now, I can say I've received a multitude of blessings having seen the success of artistes I've worked with like Calypso Rose, Machel and now Nailah," O'Connor said.