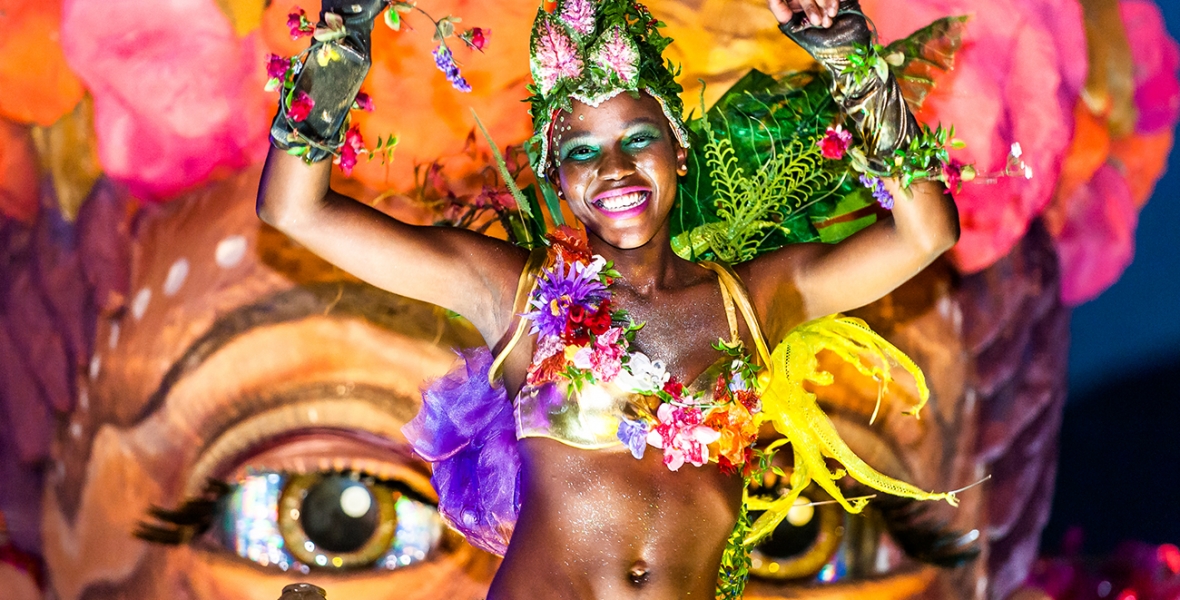 In case you got too busy and didn't catch up on all the fun at the 2017 Cape Town Carnival, don't worry because we got you covered. The 8th Annual Cape Town Carnival took place this past weekend. The theme of the carnival was Amaza Ocean Odyssey.

The parade kicked off after the Mayor of Cape Town declared it open by cutting a ribbon. Speaking on the carnival, the mayor said they were looking forward to entertaining thousands of people with some dazzling music, dance and costume parade as the Cape Town Carnival wound its way along the Green Point Fan Walk on Saturday.

The parade started at 19:00 and was followed by a lively and colorful street party. Local award-winning DJs Fresh and Euphonik kept the crowds on their feet. From fire dancers to colorful floats and costume parades, about 50 diverse community groups participated in this year's Cape Town Carnival. The carnival serves as an avenue for bringing together and celebrating the different identities of the Mother City's citizens. The event also provides a platform for them to perform on an international level in a well-attended event.

According to Cape Town Carnival creative director Brad Baard, the theme, Amaza Ocean Odyssey, celebrated the nation's precious oceans. "With Cape Town in the middle of a serious drought, this year's water-related theme comes at the perfect time to create awareness in a fun and colourful way." Costumed revellers, dancers and massive floats came parading down the streets of the Green Point Fan Walk, entertaining thousands of Capetonians. Also See: Bucie To Reap Royalties From Drake's Version Of Superman Some of this year's showstoppers included: floating jellyfish, a giant sea snail, dragons and a stylish octopus float with manoeuvring tentacles.