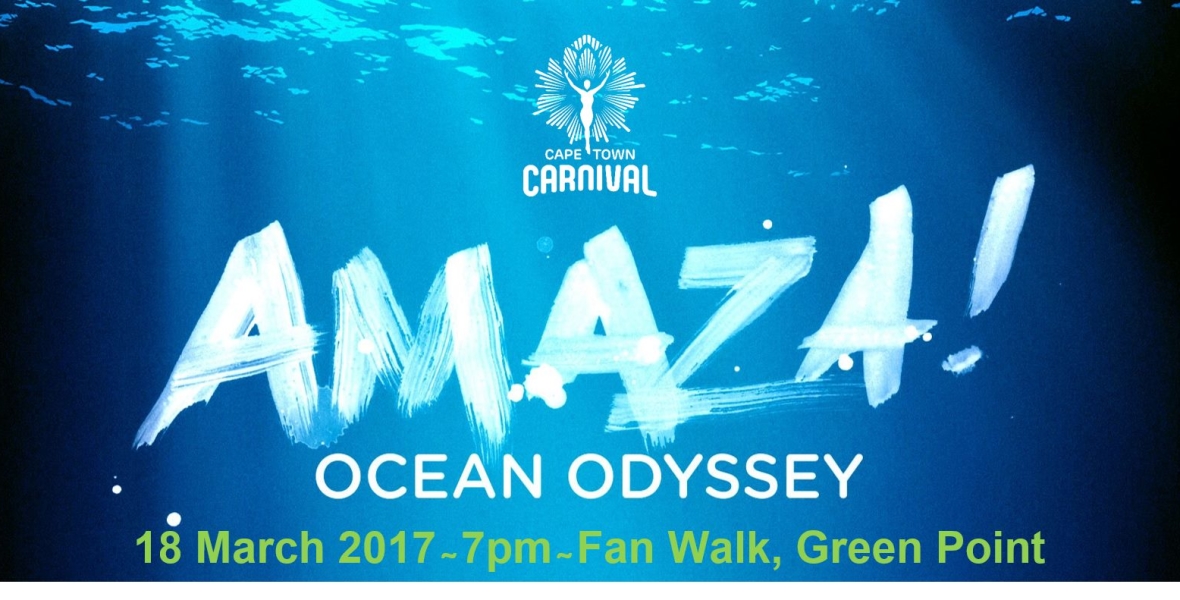 This Year's Theme
The Cape Town Carnival theme is AMAZA! ~ Ocean Odyssey.
From sunny beaches, rock pools & seashells, surfers and sunshine, to our place at the confluence of two oceans: The Atlantic & Indian Oceans. The Ocean is a world of possibilities. Beyond turbulence and uncertainty, there's hope & smooth sailing. Go with the flow but navigate your way as we discover a South African ocean adventure for the Cape Town Carnival 2017.
Walk on the Promenade. Play on the beach. Imagine the Strandlopers who first walked these shores. See dolphins, penguins & fishermen. Surf the waves. Dive deep beneath the surface into mystery, magic and wonder. See strange & amazing creatures from another world. Discover treasure, perhaps even Atlantis! We may return but we'll never be the same. On the 18 of March 2017 spectators will have the freedom of the city streets on the Green Point Fan Walk.
Over 2,000 dazzling costumed performers and musicians will take to Cape Town's Fan Walk, entertaining viewers with floats and vibrant dance routines. The parade will be followed by a thumping street party, showcasing some of SA's hottest musical talent.
Watch this documentary for more about Cape Town Carnival. Enjoy!