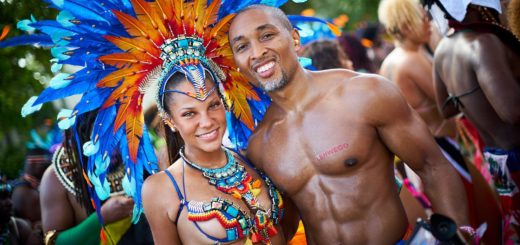 Every year during Miami Carnival over 18000 participants and performers line the streets of Miami-Dade County Fairgrounds on the Sunday preceding Columbus Day and fete from sun up to sun down. This year was no different, as masqueraders hit the road to play mas, and they sure looked good while doing it.
One Island Band's beautiful costumes were an exceptional Carnival installation inspired by ice cream Sundae's. The costumes dazzled in the sunlight on beautiful bodies as they moved to the sounds of soca music, for hours on end.
Here were 10 of our favorite costumes that gave us life "on de road."
1 of 10
Happy girls are the prettiest
4 of 10
Sis slayed from head to toe
5 of 10
"She's our [Carnival] queen to be..."
6 of 10
An extra dose of melanin magic on the road
7 of 10
The friends that fete together, stay together.
8 of 10
Shine bright like a diamond
9 of 10
#Bodygoals and #Costumegoals all in one
10 of 10
When it comes to Carnival, bold is better