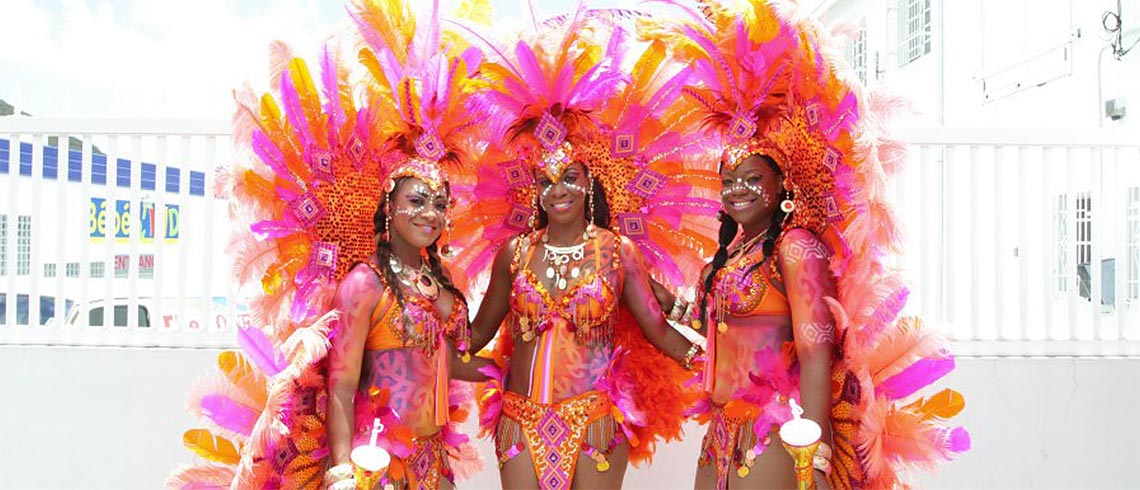 The St. Maarten Carnival is a great opportunity for everyone to mix with others, explore new cultures and have a whale of a time. The St. Maarten Carnival is a colourful and joyous occasion which occurs every year on the Caribbean island of St. Maarten. St. Maarten Carnival is actually quite an ambiguous term since there are in fact two carnivals on the island each year. The smaller of the two is celebrated at the more traditional time leading up to Lent.
This carnival comes from the French tradition of Creole Mas and is celebrated mainly on the French side of the island. The Largest St. Maarten Carnival takes place on the Dutch side and has it's main parade dedicated to the Queen of the Netherlands.

St Maarten Carnival Dates & Location
The St. Maarten Carnival always starts on the 29th April, regardless of whether this falls on a weekend or not. This happens to beat the rainy season and the weather is most often very appreciable. The carnival also coincides with the off peak hotel period and thus accommodation remains reasonable for the many visitors that go to celebrate the festivities.
The biggest event of the St. Maarten Carnival is the grand carnival parade which hosts a variety of floats and music. It starts at the carnival village and winds its way down to Front Street. There is a huge array of dress and music on display, some of which have been a whole year in the making. The St. Maarten Carnival closes four days after this parade. The whole St. Maarten Carnival period lasts over two full weeks and few people attempt to last the entire length.
The majority of visitors will focus their attention and plan their visit to concentrate on the second week, during which there are more of the main events associated with the carnival. The End is marked with a symbolic burning of King Moumou, or at least a straw effigy anyway.