The 10 Hottest Costumes We Saw at Jamaica Carnival This Week
So for years this has been a pet peeve of mine. Jamaica has a vibrant and growing Carnival, arguably one of the major carnivals in the Caribbean, and yet from ash Wednesdays to good Friday there are essentially only one or 2 soca releases meant specifically for Jamaica.
For those of us that #dothedouble (Trinidad then Jamaica carnivals) it's a simple rehash of Trinidads music with a slightly different playing order.  It's been a good formula for many years but I think it's time we here in Jamaica have more.
One of the things that made carnival here great in the distant past was having some part of it that we could call our own.  Back in the old days Byron Lee was that musical anchor but now there is no organised effort people can relate to with respect to music.
The 10 Hottest Costumes We Saw at Jamaica Carnival This Week

Its an untapped market!
I feel Jamaica is an untapped resource ….it's like finding Cash plus and Olint  at their origins (like buying Apple or Google stock in year one for those of you not from Jamaica).  Carnival here is going to continue to get bigger and  we need music for a week long festival with tens of thousands of tourists and more locals.  Having music unique to our carnival (like almost every other carnival has) is essential to taking things to that next level to reach a higher level.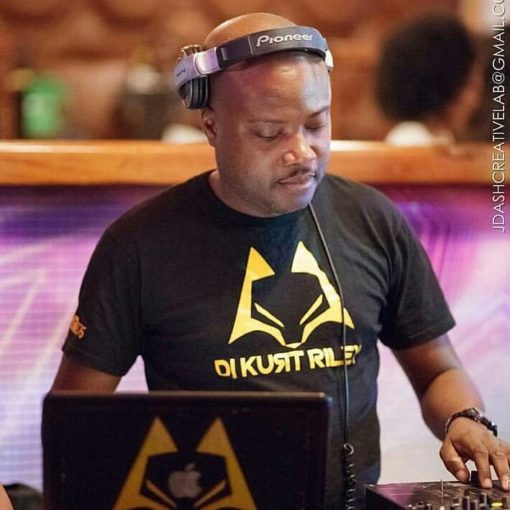 Don't think for a second our artists are not capable. Dancehall artists have been releasing soca music for Trinidad and other carnivals for years ….in fact this year Beenie Man released a strong song for St. Lucia Carnival. DJ Kurt Riley has also released soca riddims with multiple local and foreign artists.  Kurt released a riddim for cropover this year and he is the best hope for a concerted effort at Jamaican soca for 2018.  Despite these artists showing interest there is NO concerted or organised effort to produce music for Jamaica Carnival.  It seems like the artists here release for other carnivals and hope it's still relevant and hot when the Jamaican soca season comes around.
Others will say it's not part of our culture and actually fight against it.  Well, we have local artists making local versions of gospel, pop, rap and even country music….why not soca.  Dancehall will ALWAYS be king but there is always space for more. If you believe otherwise it means you don't really believe in the true strength and roots dancehall has here.
Hold up! Its not that easy!
I fully understand it's not so simple.  The politics of dancehall don't make this easy.  And no artist wants to put effort into something they deem risky, as soca is still far from mainstream outside of the soca season a couple months before carnival.  Its MUCH easier for them to collaborate with a guaranteed hit artist in Trinidad carnival and just wait for it to hopefully spill into Jamaica
Well, I think it's worth the risk.  I am going to bring music to MY island  carnival that's not simply another islands music transplanted wholesale, months after it's seen it's apex.  I want one day for JAMAICAN soca to be the main musical draw here like bajan soca is for cropover.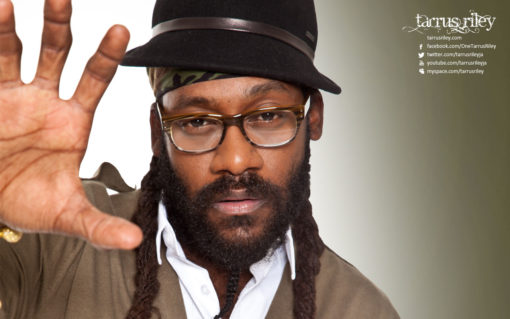 The vision I have is for ash Wednesdays to mark the start of Jamaican carnival music releases and all this needs is someone to be the nidus…to pull the parts together.
I know it's not going to be easy…it may (very likely)take years just to get started and hell, it may not be me that gets it done, but 3 years ago my cousin and I sat on my porch and decided we wanted to enter the carnival world.   Look at where I stand now with a strong team of partners in Xaymaca International.
I'm committing myself to doing my best in facilitating or directly making a strong local soca industry happen — and I haven't failed at anything since a mock exam in anatomy in 1996 (ALMOST got distinction in anatomy later on…sooo close).
So listen out….when it starts to happen you will know. Throw your support behind it and help it grow.
++++++++++++++++++++++++++++++++++++++++++++++++++++++++++++++++++++++++++++++++++++++++++++
This week thousands of revelers hit Jamaica for what's being called the largest Carnival in the island's history.  While many people associate carnival with Trinidad and Tobago and Brazil, Jamaica Carnival has been going on for decades, showcasing the best in music, culture and entertainment on one of the largest islands in the Caribbean.
We were on the ground in Kingston capturing all the excitement of 'Carnival in Jamaica' Road Marches, where masqueraders came out in their finest costumes.  Think real-life Wakanda + soca, dancehall, sunshine and plenty of good vibes!
We joined Xaymaca International ("xaymaca" was the original Arawak native term for Jamaica, meaning 'land of wood & water'), one of the hottest and fastest-growing bands to see how they did Carnival, and the costumes were nextlevel.
These were just some of the best designs spotted on di' road in Jamaica, highlighting that beauty comes in every color, shape and size– and when it comes to Carnival, everyone is king and queen for the day!
---
This "Stone Gold" Natural Babe Phoenix Goddess slayyyed from head to toe.
2. Jamaican beauty and IMC studies major Tonaya Wint served bawdy and rich melanin in her "Luxor Costume"!
3. Businesswoman Kasi B. (who also happens to be girlfriend of Jamaican Olympic champion Usain Bolt) shut down di road in this gorgeous white-feathered ensemble.
4. Artist manager and booking agent Shelley Edwards was pretty in pink and serving up bold accents in her Broadtail Design costume (loving the face jewels)!
5. Boys just wanna have fun too! Comedian and content creator Rohan Perry gives us royal purple in his Xaymacan costume and we love the gold accents from head to toe.
6. This "denim diamond" ensemble worn by Jamaica's Mishonie Swack is covered in pearls and straight drippin'- we love the bold red lip that pops!
7. How beautiful is Charlotte O'Reilly in this Emerald Lush green feathered costume?!  The natural pony-bun at the top sits perfectly above her headpiece.
8. Brittany C. from Jamaica wears a Stardust costume that gives us Victoria's Secret runway model vibes. Watch it glisten in the sun as she turns around- shine bright girlfriend!
9. See how feter Jamilah Curry added her own touch to the Orphic costume with these custom beaded sunglasses? Come through sis and show them why black is beautiful!
10. And last but not least, this orange ensemble worn by Jamaican model Toya looks beautiful on brown skin, poppin with jewels across the chest on down to her wrists.  The joy in this pic is worth a thousand words!
So which costumes are your favorites?