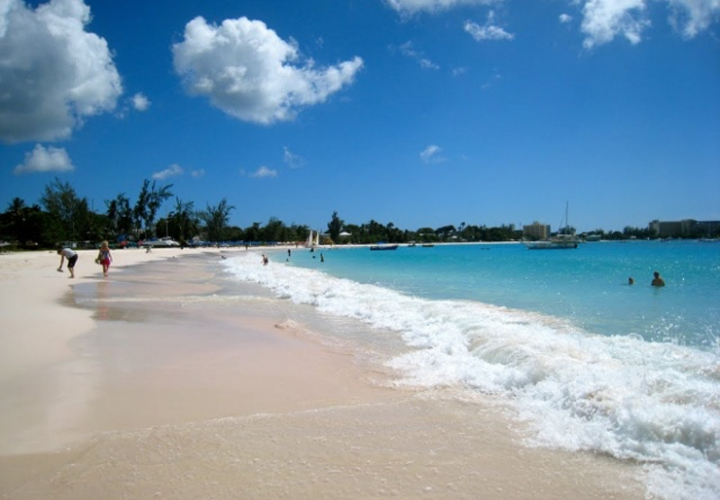 Barbados has been extremely fortunate and remains largely unaffected by the passage of several major hurricanes through the Caribbean.  Barbados did experience some heavy rainfall, rough seas and power outages as Hurricane Maria passed 100 miles north of the island. Residents and businesses in Barbados are already involved in relief efforts for neighboring islands, donating critical supplies and money, in the aftermath of Hurricane Irma.
Plans are on track for the sixth Barbados Open Water Festival in Carlisle Bay.
Saturday Nov 4 at 9am: 1.5K race and "Just for Fun" 1.5K.  The "Just for Fun" 1.5K supports the Variety Club of Barbados (Children's Charity) and is meant for swimmers of any age who are not interested in competing or being timed.  Swim aids are also allowed for the "Just for Fun" 1.5K.
Sunday Nov 5 at 9am: 3.3K, 5K and 10K races.
Prize giving immediately following the races each day. All race start and end in front of our home base at Copa Cabana Beach Bar on Bay Street.  Food and drink available all day!  There are practice swims available Nov 1-3.
Enter here:  enter-2017-barbados-open-water-festival  and see detailed agenda www.swimbarbadosvacations.com/2017-agenda
Planning the apres swim activities? Have a look at "My Guide Barbados", an extension of the well-known "Ins & Outs of Barbados" in-room guide. They have 30 years' experience providing accurate inside info about our island, the Caribbean's most revisited destination!  www.myguidebarbados.com
Help if you can…..Hurricane Irma devastated many islands in the Caribbean.  There has been an immediate response by many countries. British, American and French troopshave rushed to the aid of Caribbean islands, numerous aid groups have been mobilized and cruise lines like Carnival, Royal Caribbean and Norwegian have lent immediate support.  Even as we write this newsletter, we are learning of the destruction caused by Hurricane Maria, an extremely dangerous major Category 5 hurricane, which pummeled Dominica overnight before passing over Guadeloupe and now heading for Puerto Rico and the Virgin Islands.  Please consider donating to relief efforts, there are many groups including the Red Cross, Oxfam and Salvation Army who are accepting cash donations.