Jerk pork and chicken from Scotchies or Sweetwood (both in New Kingston near the major hotels)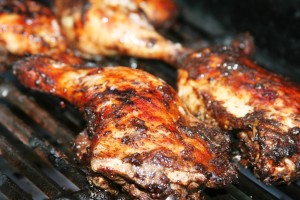 Patties (Juicy beef or Tastee, both in new Kingston)
When in Jamaica you cant eat all the same things you eat back home.  You MUST try these unique Jamaican foods to help make your experience here the best it can be.
Feel free to search Google Maps for the location of these food places when you come.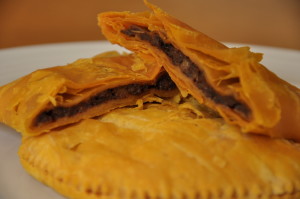 Ackee and Saltfish and fried dumplings (Courtley hotel restaurant in New Kingston for breakfast)
pictured with fried plaintain and fried breadfruit.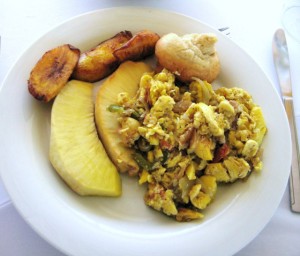 Easter Bun and cheese (any supermarket)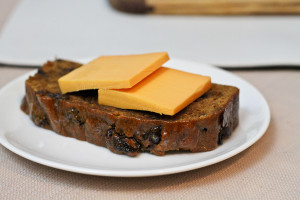 Fish and Festival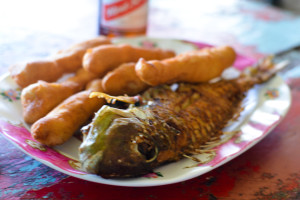 Oxtail and Rice and Peas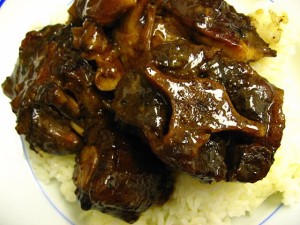 Good places to chill and grab a bite to eat with nice Jamaican menus include.
Usain Bolts Tracks and records at marketplace
EAT UP...