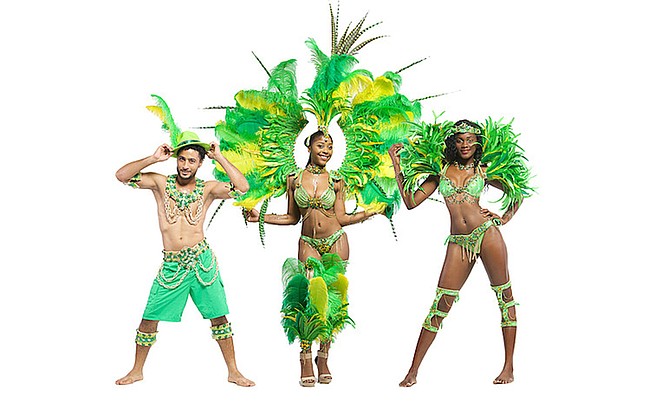 BAHAMAS Carnival will press on for its fourth year on May 4 with a meagre marketing campaign that has left some group leaders discontent.
#"Public relations is not where it should be," according to Dario Terrelli, president of the Bahamas Carnival Band Owners Association.
#"There's the lack of government involvement and no international marketing. It's ridiculous that it has not been marketed by the touristic marketing portals. They're bragging about giving subventions to hotels but you have a tried and tested product here and there's no promotion."
#Carnival aficionados like Mr Terrelli can hardly contain their disdain for Youth, Sports & Culture Minister Michael Pintard, whom they blame for the absence of the government's support for the event. The Minnis administration announced the government's departure as a primary funder of carnival earlier this year, saying it would not fund foreign cultural experiences. While in opposition, the Free National Movement frequently said it did not agree with the millions of dollars the Christie administration spent to launch the event and stage it over the ensuing years.
#Despite this, Mr Terrelli wants Bahamians to know a world-class event will still be experienced this year.
#"The bands are promoting this," he said. "We're optimistic we'll have a good turnout. Bahamians normally start rushing to buy costumes a couple weeks before the event. Sales right now are like they have been every other year."
#For all the uncertainty leading up to the event, carnival this year boasts a star-filled lineup. Between May 4 and 6, American producer DJ Khaled, Trinidad soca singer Machel Montano, as well as entertainers Skinny Fabulous and Destra Garcia are all slated to perform along with others.
#"Ayo Bahamas, I'm coming home (sic)," DJ Khaled declared in a video promoting the event posted on Bahamas Carnival's Facebook page. "You know Bahamas is my second home. (I'm going to) light the whole stage up…May 5."
#One consequence of the government's reduced association with the event is there will be no Music Masters song competition this year.
#"That's the biggest loss," Mr Terrelli said. "It's not a small investment but it's the greatest achievement of carnival. You get new songs, new artists, new opportunities for the exposure of Bahamian talent."
#Mr Terrelli was quick to note that bands never received subvention from the government, making them experienced in doing things their own way.
#"The concerts will be held and hosted by private promoters and investors," Mr Terrelli said. "We're still giving the world a week of carnival. Everything kicks of the last Friday in this month."