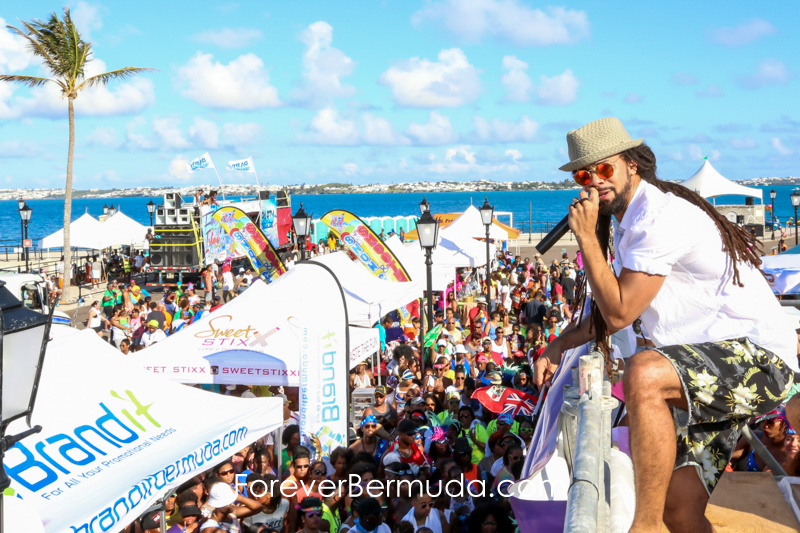 COME PLAY WITH US!
FETE FATHERS
The Bermuda Heroes Weekend is a series of events organized by the BHW Ltd. who are dedicated to providing unique cultural experiences and quality entertainment.  The BHW Ltd team are not only avid carnival-goers but, collectively, have over 15 years of producing successful events and have gained the respect of some of the top celebrities in the world of Soca music.  Names such as Machel Montano, Kes The Band, Patrice Roberts and Kerwin Du Bois are waiting for an event of this magnitude to grace the Bermuda shores.
DRIVEN BY VISION
BHW Ltd. are pioneering new ground… a carnival in Bermuda has never been done before.  At the forefront of this epic event is Bermuda's own Soca DJ, Jason R. Sukdeo (aka D'General). Jason is a proud Bermudian with Guyanese heritage.  Island life is in his blood and at a young age he fell in love with Soca music.  This love turned into passion and later, once he returned to Bermuda from university in Canada, his DJ alter ego – D'General was born.  He gained a steady following and D'General became known as the island's top Soca DJ.  Today, hundreds tune into his weekly show on VIBE 103 and thousands danced behind the PASSION truck as he plays during the 24th of May Heritage Day Parade.  He accredits a part of his success to local promoters such as Barmuvinjam, who has entertained thousands annually with the Soca vs Reggae concert. The time is right.  Bermuda is ready for Carnival!
ON THE MAP
In less than 2 hours from the East Coast, you can bathe on the warm pink sands of Bermuda while listening to the Atlantic Ocean lap against the shores. Look it up!  We aren't that far away and what better backdrop for the ultimate fete of the summer, than turquoise waters, glistening smiles and melodic sounds of Bermuda?
Check out last years band launch: